Coming home from work and lying in bed is very comfortable, but if the sheets are not clean, there will be a lot of bacteria and mites that will damage your skin, your scalp will hurt, you will lose a lot of hair, and you will wake up oily in the morning. Well, how long does it take for bedding and bedding to be washed? How are mites disinfected and removed?
How often should I wash the sheets and covers, which is better for my health?
Please consider whether your sheets and covers are washed every two weeks, or once a month. For office workers, the time at night is too precious. They are exhausted all day long and don't want to move at all. On the rest day, they just want to lie in bed. For many people, it is more diligent to clean things like sheets every two weeks.
Moreover, the study found that in places where the living environment is relatively dry, it is best for people to wash the sheets and quilts once within 10 days. If the living environment is relatively humid, the sheets and quilts should be washed once every 7 days, and even the pillow covers should be washed together. This is because people Sleeping in bed every day will not only leave dirt, but also leave behind 100,000 milliliters of sweat a year. Sweat up to 274 ml per day. That is, the bedding is humid every day, which is very suitable for bacterial mites to breed on it. If you don't clean the sheets in time, thousands of mites will crawl on your skin. As a result, some people feel that there is something crawling on their skin, but they can't see anything. This is telling you to sterilize the mites.
What are the effective ways to kill mites?
Use clothes bactericide. When cleaning the bedding, in addition to using washing powder, it is also necessary to add a bactericide to the bedding. The advantage of this is to keep the sheets clean and also have a bactericidal effect on mites. Large items such as bed covers must be washed in the washing machine to be clean. If you have a multi-function washing machine, you can use high temperature mode for cleaning. Generally, a washing machine is used at home, and the quilt is covered in the sun, and you smell a kind of sunshine, indicating that the effect of removing mites is very good. This is because people smell the smell of sunshine. It's actually the smell of the mites being killed.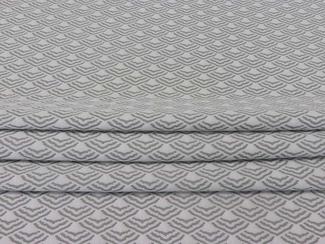 There is no way to remove mites with a mite sprayer, and people can only use some methods to reduce the number of mites. For example, a sprayer that sterilizes mites is often sprayed at home, and the home should be ventilated frequently, and the furniture should be wiped with a wet towel once every 3 days, because dust mites are the environment that mites like to live in. Clean up the dust in the house. It also reduces the growth of mites. In addition, the lids of air conditioners and refrigerators should also be scrubbed again, because this part is easy to cause dust to breed bacteria.
However, in a carefree situation, irradiating the bedding with an ultraviolet lamp can also play a role in sterilizing and removing mites. Just be careful not to irradiate the human body, it is suitable for wet and rainy areas. If you can see the sun all year round, you don't have to do this, just bask in the sun once a week.
In addition, you can only sit on the bed after taking a bath and changing into clean clothes. Never lie on the bed in daytime clothes, which will breed a lot of bacteria. After all, it is easy to get bacteria on the clothes. If you do not pay attention to hygiene, just lie down. There will be more and more mites in the bed.
Hangzhou Shude Industrial Co., Ltd
is
China Air Layer Fabric Manufacturers
and
custom Air Layer Fabric suppliers
, which is a professional group enterprise integrating product development, design, sales and production. The business is mainly dedicated to the production and design of jacquard knitted fabrics, and the production and sales of home textiles and home furnishing products such as pillowcases and bed covers. Among them, the jacquard knitted fabric has strong three-dimensional feeling, fullness, soft and comfortable hand feeling, upgrade product grade, and sales volume increase year by year. Generally, it can be used for Simmons mattresses, Air Layer Knitted Fabric, 3D mattresses, memory pillows, latex pillows, latex mattresses, pillows, back pillows, various health pillows, etc. The supply of products is stable, and the quality is safe and environmentally friendly. At the technical and functional level, it is in a leading position in the industry. The company has advanced production equipment and mature professional technical water products. our
wholesale Air Layer Fabric
has passed the ISO9001 quality management system certification, obtained the independent research and development production license, and has the right to independently export products.