First of all, according to the size of your own bed. This question is actually very easy to understand, because the four-piece suit you buy always needs to be used on the bed, so the size must match the size of the bed. Only in this way will it look more coordinated and it will also be used. More convenient and comfortable. This requires us to know the size of our bed. Generally speaking, the size of the bed is mostly 1.5 meters and 1.8 meters. When buying a four-piece suit, you must also see the size of the four-piece suit, whether it is suitable for a 1.5-meter bed, or a 1.8-meter bed, or whether it is suitable for both sizes. The size of the four-piece suit is usually marked clearly, so you must choose the right one that can match your own bed.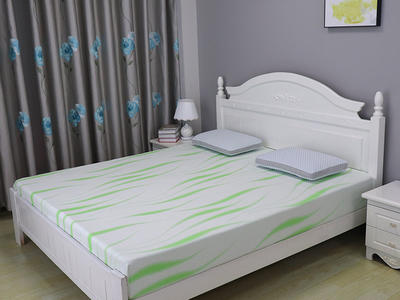 Secondly, choose the material and style according to your own hobbies. The four-piece suit can be divided into pure cotton, silk, bamboo fiber, etc. according to the different materials used, and can be divided into European, Chinese, Korean, etc. according to the style. Generally speaking, everyone likes the pure cotton four-piece suit, because the pure cotton material has good sweat absorption, is not easy to generate static electricity, is easy to clean, and it is not easy to deform and shrink after washing. The same style should be chosen according to your own preferences. Some people like European style, and some like Korean style. There is no rule to follow at all, and it varies from person to person. And for patterns and colors, it has everything. Generally, the four-piece suit of the same style will have a variety of different colors and patterns for everyone to choose. You can choose whichever you like.
    Purchasing a four-piece suit is based on practicality as the primary principle. As long as the quality is good, the four-piece suit is comfortable to use. As for the price, generally speaking, the quality or workmanship that is too cheap will definitely not be very good, while the price is too high and unacceptable. Therefore, when you buy, you have to make a choice based on your own economic situation. If you have a relatively ample economy, then you can buy higher-priced products, and vice versa.