People spend a third of their time in bed, so don't buy any bedding. Just like clothes, it needs to be touched every day, and the comfort and skin-friendly bedding is particularly important. With the development of the industry, various home textile fabrics, various colors, various layouts, various fillings, the good and the bad are mixed, and it is difficult to distinguish. I believe that the same is true for most people. It is impossible to distinguish between more than 100 kits and hundreds or even thousands.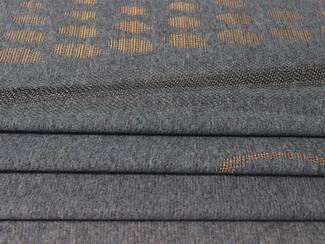 The soul of a set of bedding products is the fabric.
    There are several very important indicators for home textile fabrics: fabric count, fabric density, and printing process.
    Home textile fabric count: It is a way of expressing yarn, and it is often expressed by s. For example, one tael of cotton is made into 40 yarns with a length of 1 meter, that is, 40 yarns; 1 tael of cotton is made into 60 yarns with a length of 1 meter, that is, 60 yarns. Therefore, the higher the yarn count, the finer the yarn, the thinner the woven cloth, and the softer and more comfortable the cloth. Obviously, the higher the count of the cloth, the higher the quality of the raw material (cotton) is required, so the cost of the cloth is higher. Now the high-end four-piece suit, the fabric Z is at least 60, or even higher, the price of this number in the shopping mall is thousands, and the general four-piece suit is more than 40 except for the special label, and less than 600 in the shopping mall. The basic is this number.
    Density of home textile fabrics: This is easier to understand, that is, the higher the density, the better, the less easy it is to fade, and the feel is delicate and comfortable. Common densities are 128*68, 133*72. The higher is the high-grade fabric. There are two main printing processes, pigment printing and reactive printing. Pigment printing is the same as brushing paint, fixing the paint on the surface of the fabric, which is easy to fade; reactive printing, smooth to the touch, will not fade, bright colors, high density requirements, generally 133*72 density. The cost of the two printing processes is quite different, so don't blindly covet the bargains on a certain treasure.