Assorted fabrics
1. Flannel has certain elasticity and slight elasticity. The flannel is soft and feels very comfortable to the body, suitable for sofa covers and pillows.
2. Polyester has high strength, good heat resistance, good light resistance, good abrasion resistance and good chemical resistance; the disadvantages are poor dyeing, poor melting resistance, poor moisture absorption, and easy pilling.
3. The chenille velvet is plump, soft to the touch, heavy and light in texture, good in air permeability, good in shading, and relatively hollow.
4. Chenille is thicker and more textured than chenille. The atmosphere is noble, gorgeous and elegant, and the sound insulation and sunshade effect is excellent. The disadvantage is that it is too thick and heavy, and it is not easy to clean.
5. High-precision imitation silk, as its name suggests, has a tight and fine texture, very strong, and feels smooth. There are more shading, light and firm, and the pendant has a general feeling.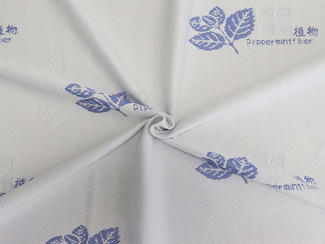 6. Pure cotton is warm and comfortable, with average air permeability, poor tensile strength, easy to fade and whiten. The material is light and thin, not easy to wrinkle, not shrink, used for bedding.
7. Polyester fabrics are cheap, easy to age and fade, semi-shading, and unpleasant in the sun. This fabric was popular 20 years ago.
8. The linen is simple, breathable, sunshade, sun-resistant and washable. Because the silk thread is thicker, it feels rough to the touch.
Polyester-cotton imitation linen has smaller threads, has a much better hand feel than linen, and has good shading properties. It is also suitable for pillowcases.
10. The strength and wear resistance of nylon nylon fabric are the best, light, thin and breathable, with good hygroscopicity and corrosion resistance; however, it is a little deformed and prone to static electricity. Heat and light resistance are general. The ironing temperature should not be too high, it can be adjusted to below 130, and steam ironing can be done.