Pillow-moderate hardness
The softness and hardness should be moderate. If it is too hard, the head is uncomfortable, and if it is too soft, it will affect blood circulation and cause hair loss. At the same time, children are prone to sweating at night, which requires good hygroscopicity of the pillow, otherwise the head will affect the quality of sleep.
Mattresses—soft, hard and elastic
Mattresses that are too hard or too soft are not good. The ideal mattress should be composed of soft upper and lower layers and a strong, firm and elastic middle layer. In addition, when choosing a mattress for children, besides considering elasticity and support, we must also pay attention to whether it is green or not.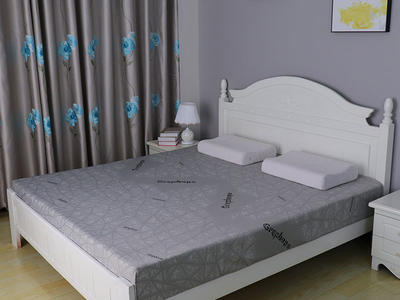 Sheets-natural soft
Bed sheets are items that are in close contact with the child Z, so natural and soft cotton bed sheets are better. If there are young babies in the family, parents may wish to prepare a few more cotton sheets, which are easy to clean, dry quickly, and do not need ironing.
Carpet-soft and non-slip
The good anti-skid and softness of the carpet can make people not easy to slip and bump on it. Therefore, if the children's room is covered with carpets, it can add a line of defense to the children's safety. But carpets are easy to absorb dust and breed bacteria, so pay attention to cleaning.