A composite fabric is a type of fabric that is made from two or more different materials that are combined together to create a new material with improved properties. The materials used to make composite fabrics can be natural or synthetic, and the resulting fabric can be used in a wide variety of applications.
One common type of composite fabric is a carbon fiber composite, which is made by combining carbon fibers with a resin or polymer matrix. This type of composite fabric is lightweight, strong, and stiff, making it ideal for use in the aerospace, automotive, and sporting goods industries.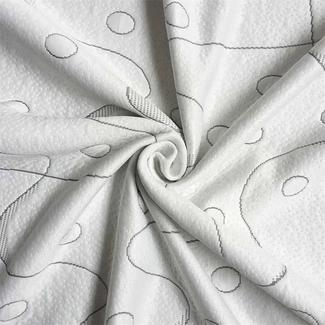 Other examples of composite fabrics include aramid fibers combined with a polymer matrix, which are used in bullet-resistant clothing and military equipment, and glass fibers combined with a polymer matrix, which are used in boats and other marine vessels.
Composite fabrics can offer a number of benefits over traditional fabrics, including improved strength, durability, and resistance to wear and tear. They are also often lighter in weight and more flexible than traditional fabrics, making them suitable for a wide range of applications.