1. Tencel should use silk detergent
Since Tencel fabric has good water absorption and high coloring rate, special attention should be paid to the damage of alkaline detergent to the color of the fabric; in addition, Tencel fabric has good softness, so we generally recommend neutral detergent as the best, this identification The method can be seen in the ingredient description "neutral" on the detergent.
2. Do not wash Tencel for a long time
The surface of Tencel fiber is smooth, so the cohesion is poor, so it cannot be soaked in water for a long time when washing. In severe cases, it will make the fabric pilling.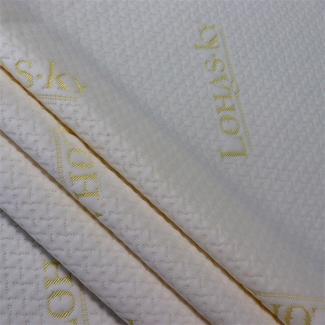 3. Tencel silk wool gear for machine washing
Tencel fabrics will be softened during the finishing process to make the Tencel fabrics smoother. During the cleaning process, it is recommended that you use silk or wool gears and soft gears for cleaning, and avoid using cotton or other gears, otherwise it may Reduce the slippery feeling of the fabric and make the fabric harder.
4. Tencel should be ironed at medium and low temperature
Due to the material characteristics of Tencel, it may cause many wrinkles in the fabric after use, cleaning or storage. If there are, you must pay attention to ironing at medium and low temperatures. In particular, it should not be pulled and ironed, otherwise it will easily cause the fabric to deform (lengthen or widen), which will affect the appearance.