What is a composite fabric?
People also refer to composite fabrics as adhesive fabrics. As the name suggests, it is to bond a variety of fabrics together. The fabrics are divided into three parts: face fabric, lining fabric and film, and are then bonded by hot melt adhesive during production. , the process is more complicated, and once an error occurs, it will be re-bonded.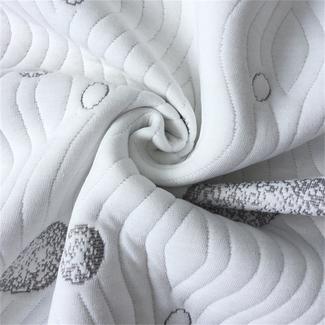 Advantages and disadvantages of composite fabrics:
"Composite" can make the fabric have the characteristics of a variety of fabrics. The fabric is wide and durable and generally has a certain elasticity. It can not only be used to make some close-fitting clothes, but also can be used for the production of coats and other clothing. The specific advantages and disadvantages of fabrics are determined by the selected composite materials. The advantages and disadvantages of different materials are also different. Of course, the disadvantages of composite fabrics are also obvious. Because a variety of cloths are bonded together, it is possible to wear clothes. There will be degumming or separation. When washing, you should mainly control the water temperature and strength. When drying, you should not expose it to the sun for too long.