Wormwood fiber fabric is a kind of regenerated fiber fabric made from wormwood, which is made of wormwood fiber and blended with other fibers
Characteristics of wormwood fiber fabric: In the manufacturing process, additives that can release negative ions are selected, wormwood that can also release negative ions is ground into powder, and then the powder is mixed into the fiber to fully play the role of wormwood, which increases the effect of textiles, improves the fiber application, and has the functions of deodorization, sterilization, release of negative ions, emission of far infrared, odor elimination, etc.
The characteristics of wormwood fiber fabric, the advantages of wormwood fiber fabric, and the application range of wormwood fiber that releases negative ions are extremely wide. The obtained product not only has the functions of wormwood health care, health preservation and medicine, but also can release negative ions, emit far infrared ray, sterilize, disinfect, and dispel odor. The obtained fiber has good health care functions, and can be widely used in the fields of textiles, clothing, and health products.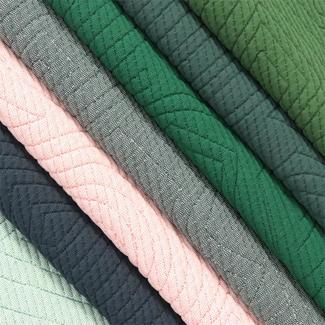 Wormwood is a perennial herb. Wormwood has a close relationship with the life of Chinese people. Every Dragon Boat Festival, people always put wormwood at home to "ward off evil spirits". The withered stems are fumigated with water to disinfect and stop itching. Mothers often bathe or fumigate with wormwood water. Wormwood is bitter, pungent and warm in nature, and enters the spleen, liver and kidney. According to the Compendium of Materia Medica, wormwood leaves are used as medicine. They are warm in nature, bitter in taste, non-toxic, pure in yang, unblock the twelve meridians, have the effects of restoring yang, regulating qi and blood, expelling dampness and cold, and stopping bleeding and pacifying the fetus. They are also often used in acupuncture and moxibustion. Therefore, it is also called "medical herb". Nowadays, the popular "herbal bath" in Taiwan is mostly made of wormwood. It can also be used as "moxibustion" in needle moxibustion and as dye.