Advantages of rayon fabrics:
1. Wear-resistant, rayon is a medium and heavy-duty fiber with high strength, so it is very wear-resistant.
2. Moisture-proof, rayon has strong hydrophilicity, and the moisture regain rate is 11%, so there is no need to worry about the problem of moisture.
3. It can be dry cleaned or washed with water, which is more convenient.
4. Anti-static, no ball.
5. The price is not expensive, and most people can consume it.
Disadvantages of rayon fabrics:
1. The elasticity and elasticity of rayon are relatively poor, and it is easier to shrink.
2. The wet fastness is poor, the strength in contact with water becomes lower, the rayon will lose 30% to 50% of the strength during washing, but the strength will become higher after drying.
3. Easy to be moldy.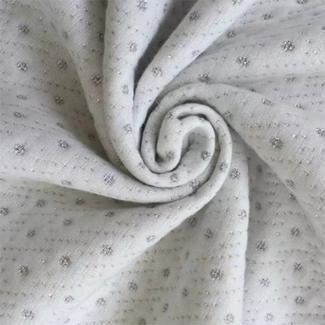 Hangzhou Shude Industrial Co., Ltd
 is 
China Rayon Fabric Knitted Air Layer Fabric Suppliers
 and 
custom Rayon Fabric Knitted Air Layer Fabric Manufacturers
, which is a professional group enterprise integrating product development, design, sales and production. The business is mainly dedicated to the production and design of jacquard knitted fabrics, and the production and sales of home textiles and home furnishing products such as pillowcases and bed covers. Among them, the jacquard knitted fabric has strong three-dimensional feeling, fullness, soft and comfortable hand feeling, upgrade product grade, and sales volume increase year by year. Generally, it can be used for Simmons mattresses, Rayon Fabric Knitted Air Layer Fabric, 3D mattresses, memory pillows, latex pillows, latex mattresses, pillows, back pillows, various health pillows, etc. The supply of products is stable, and the quality is safe and environmentally friendly. At the technical and functional level, it is in a leading position in the industry. The company has advanced production equipment and mature professional technical water products. our 
custom Rayon Fabric Knitted Air Layer Fabric
 has passed the ISO9001 quality management system certification, obtained the independent research and development production license, and has the right to independently export products.